Insulated Wire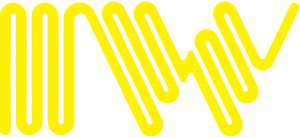 Founded in 1970, IW developed a unique PTFE lamination process and applied it to manufacturing wire and cable. This process allowed IW to manufacture products of unprecedented reliability along with smaller diameters. Combining the new lamination process along with a patented shield design allowed IW to become one of the leaders in low loss microwave transmission lines, utilizing both solid and expanded PTFE dielectrics. In 1988, IW expanded its operations and created a Microwave Products Division.
Today, IW designs and manufactures a wide range of cables to support demanding customer application specific requirements for high-performance cable assemblies operating at frequencies up to 67GHz, across a range of diameters from .050? to 0.500? diameter. IW also offers a broad selection of connectors in order to provide our customers the proper cable assembly for specific applications. IW operates in two facilities. Headquarters and cable manufacturing are located in Bayport, NY. The Microwave Products Division, responsible for the sales of all microwave assemblies, is located in Bethel, CT. Both are ISO 9001:2008 certified with AS9100.
IW serves a broad range of both military and commercial markets. These include telecommunications, data links, satellite systems, airborne electronic warfare and countermeasures, missile systems, UAV applications, avionics and instrumentation, fire control systems, medical electronics, and geophysical exploration.
All cable assemblies are built to customer specification using the most advanced equipment and procedures including IPC-WHMA-A-620 trained technicians for soldering. All assemblies are tested for VSWR and insertion loss before leaving the factory. Phase matching, amplitude matching, and time delay measurements up to 67 GHz are available when required. We can provide either in-house or an external laboratory for environmental testing such as humidity, salt spray, vibration, thermal shock, flex testing, as well as other unique requirements. Engineering support is also available for optimal cable/ connector configuration in rack systems, black boxes, and other packaging areas where transmission line performance is critical to the overall system performance.
---
This category is empty! Please try another category or use our search function to find what you are looking for. If you require further assistance please contact us.