Transportation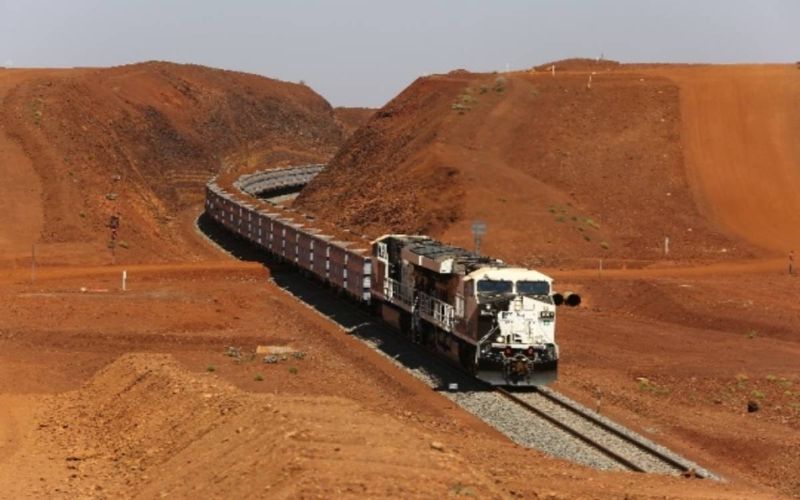 Rojone is leading supplier to the transportation industry, our commitment to quality and ability to manufacture highly reliable cable assemblies has seen Rojone as the approved cable assembly supplier to Ansaldo for the Roy Hill autonomous train project. Our antennas are fitted throughout the Sydney bus fleet. And Rojone has quickly become known in Australia as a true solution provider.
To best meet our customer's needs, Rojone has international partnership agreements with the following manufactures, to provide product specifically designed for the rail and transportation sector.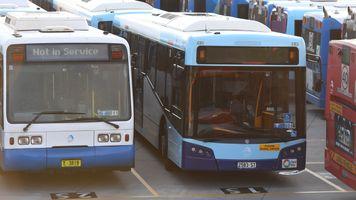 We can assist in meeting the following transport applications.
Rapid Transit
Light Rail
Heavy Duty Rail
Locomotive
Bus
Automobile

Heavy Haulage
Times Microwave
LZSH Cable
T-RAD® Leaker Feeder cable
Nu-Trac® Cabling
Lightning Protection
LMR®-FR
LMR®-UF-FR
Times LMR-FR series cables are both ULand CSA listed (CMR/CATVR) per UL File It E-170516, and also meet fire resistance standard of IEC60332-1-2, IEC60332-3, IEC61034-2, IEC60754-1, NFX70-100-1/2.
Van-System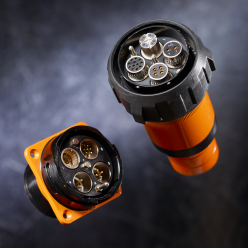 Van-System designs and produces circular electrical connectors for professional applications and harsh environments to support a wide range of fields including railways (in rolling-stock as well as signalling applications), machine tools, automation, construction sites, research, power supply, extractive industries, plant engineering. In addition to connectors with a screw or bayonet coupling complying with the DTL 5015 standard, Van-System designs and manufactures non-standard interconnection solutions for special applications.
Radiall
I/O Ruggedized Interconnect solutions
Flexible cable assemblies
Optical Zuno
GPS over fibre
RF over fibre
Wi-Fi & Cellular DAS
iSFC Transceiver with Built-In Micro OTDR
Public Safety Wireless Fibre Transport System
Broadcast & DVB
Qualification Standard for TMS products for Railway Applications
Flame Item
Description
IEC
Standard
BS
Standard
DIN
Standard
EN
Standard
NF
Standard
Flammability
Vertical flaming test of the fire behaviour
on a single core or a single cable

IEC 60332-1-2

BS856853
(BS4066-1)

DIN 5510-2

EN 45545-2

-
Vertical flaming test of the fire behaviour
on bunched cables

IEC 60332-3

BS6853
(BS4066-3)

DIN 5510-2

EN 45545-2

-
Smoke
Density
Measurement of smoke density of cables
burning under defined conditions

IEC 61034-2

BS6853

-

EN 45545-2

-

Halogen
acid gas
Test on gases evolved during combustion
of materials from cables, determination
of the amount of halogen acid gas
I

EC 60754-1

BS 6425-1

-

EN 50267-2-1

-

Gas analysis
Method for analysing gases produced
by thermal degradation

-

BS 6853

-

EN 4554-2

NFX70-100-1

Tubular furnace thermal degradation method

-

BS 6853

-

EN 4554-2

NFX70-100-2
Qualification
IEC 60332: Tests on electric and optical fibre cables under fire conditions
IEC 61034: Measurement of smoke density of cables burning under defined conditions
IEC 60754: Test on gases evolved during combustion of materials from cables
BS 6853: Code of practice for fire precautions in the design and construction of passenger carrying trains
DIN 5510-2: Preventive fire protection in railway vehicles; Part 2: Fire behaviour and fire side effects of materials a parts, classification, requirement and test methods
EN 45545: Railway applications- Fire protection of railway vehicles-Part 2: Requirement for fire behaviour
materials and components
NFIA-130: Standard for fixed wideway transit and passenger rail
UL: Underwriters Laboratories Type "CMR" approved for Riser applications