Telecommunications


Rojone designs and manufactures a number of specific products to ideally suit the needs of today's Telecommunications market, in particular, we concentrate on in-building applications. Products found in our range today have been developed over a number of years in direct collaboration with Australian Telecommunications carriers to ensure we meet the industries real needs and future expansion requirements. Today, our products are sold extensively in Australia, with a large majority of installations exclusively using a Rojone product. Rojone has also developed excellent export markets, shipping product to a number of countries and developing strategic relationships to help us understand and develop product to meet specific regional needs. We are proud of our achievements and humbled by our customer's support, and promise we will actively continue to provide you with our finest product and service possible
Our Coupler, combiner and power divider range enjoy the highest build standard in both design and fabrication. Products are all Low Intermodulation designs, housings/boxes are machined using high-quality Aluminium stock and are silver-plated. Connectors are high quality European manufactured with special Low IM Plating. The internal stripline circuits are all manufactured using high-temperature Teflon® printed circuit board material specially fixed to the box to ensure excellent longevity, even in extreme circumstances. We also have a range of products manufactured from Brass stock for outdoor & tunnel applications where oxidization over time is a problem.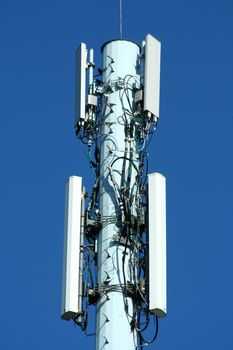 Optical Fibre Solutions - Universal Base Station to DAS Fiber Transport
Rojone has partnered with Optical Zonu to offer its customers ZONUConnect. ZONUConnect is a simple yet universal fibre optic transport system between any multi-sector base station and any DAS (Distributed Antenna System) for distances from 300 ft to 16 miles. It solves the remote connectivity problem with a fully-integrated menu of choices for Point-of-Interface to connect with any base station configuration and DAS Interface to connect to any DAS. It also offers a data-link for easy, web-based set-up and SNMP remote monitoring and control.

Low PIM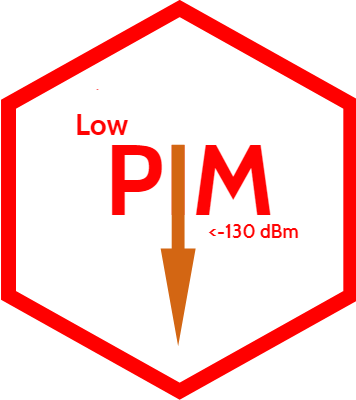 Passive intermodulation (PIM) is a form of intermodulation distortion that occurs in passive components such as antennas, cables, connectors, or duplexers with two or more high-power input signals. PIM in the transmission path degrades the quality of the wireless communication system.
PIM is caused by non-linearities in a passive circuit. Major causes of non-linear action in a connector or cable assembly are poor contact junctions, which can be caused by any one or more of the following:
Insufficient contact pressure
Irregular contact surfaces
Oxidation-causes metal/oxide junction
Poor workmanship
Contact impurities
Corrosion
Rojone Telecommunication Range
ANTENNAS
800-3000 MHz Multiband Microcell Antenna
Omni Antenna (A-460-O)
Directional Antenna (A-460-D)
350-2500 MHz Super Broadband MicroCell Antenna
Omni Directional (A-470-ICM-NF)
Vandal Tolerant 838 MHz Next G Antenna
Omni Directional (A-490-18GF)
COMBINERS
High Power 2 Way Combiner
High Power 4 Way and 8 Way Combiner
High Power Multi-Network Integrated Combiner
Multi-Network Combiner
COUPLERS & DIVIDERS
Super Broadband 380-2200 MHz 10 dB Coupler
UHF 4 Port Directional Coupler
800-2500 MHz 4 Port Directional Couplers
3 dB Hybrid Couplers
800-3000 MHz Super Flat Wideband Directional Couplers
800-1000 & 1710-2200 MHz Crossband Coupler
800-2200 & 2400-2700MHz Xband Coupler/Divider
2 Way Power Divider
UHF 2 Way Power Divider
3 Way Power Divider
UHF 3 Way Power Divider
4 Way Power Divider
UHF 4 Way Power Divider
8 Way Power Divider
ATTENUATORS & TERMINATIONS
Attenuators
Terminations (Load)