Survey



Rojone has produced high-quality radio communications antennas and accessories since 1981, we have also strategically teamed with Satel Finland to offer the Australian & New Zealand Survey Market high reliability, high-performance industry compliant Radio Modems.
Our products not only provide exceptional electrical performance, but they are also noted for their superior mechanical ruggedness and reliability for harsh operational conditions of the survey industry. While we already have a comprehensive range of products, Rojone has an impressive R & D division capable of custom development should new applications arise. Please feel free to speak to one of our representatives for any specific requirements you may have.
Survey Products
Radio Modems
Antennas
Antenna Accesories
Cable Assemblies
Connectors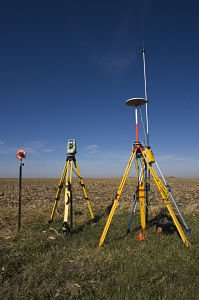 SATEL
SATEL is one of the world's leading experts and innovators in independent radio networking technology. They develop and sell high-quality private radio technology solutions that enable secure, mission-critical connections. SATEL also offer network design and technical support, and Rojone is proud to part of its global distributor network. The company's history extends to the year 1986.